WHAT IS THE ROLE OF A MENTEE?
A mentee is an individual who receives advice, assistance and feedback from a more experienced person over a set period of time, resulting in the enhancement of the mentee's educational and professional endeavors. The mentee must have clear goals and be willing to accept guidance and advice in order for the relationship to be successful.  A mentee is open to constructive feedback and has a desire to learn and develop new skills to progress in their graduate education.
Congratulations to the mentees in the Sanofi Corporate Mentor Program at RVCC for the 2018-2019 academic year.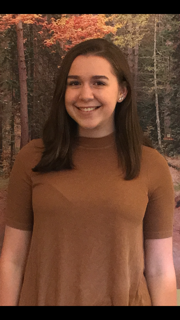 Elizabeth DeFazio
My name is Elizabeth DeFazio and I am a Chemical Engineering student at RVCC. I hope to transfer to a four-year institution to complete my degree. One day I hope to become a professional engineer and use my knowledge to improve the world around me. I value being genuine and working hard to accomplish my goals. Some of my hobbies include swimming, hiking and playing board games with my family.
I really enjoy volunteering in Rotaract. Additionally, I hope to get involved in the new Women in Engineering club that is starting at RVCC this fall. Inspiring other girls to pursue this path means a lot to me because I was never exposed to women in the field prior to beginning college.
I am so excited to be a part of the Sanofi Corporate Mentor Program. This unique opportunity gives me the chance to work with an experienced mentor in order to get the guidance, knowledge, and support needed to reach the next level of my professional career. The program has so many additional benefits and I cannot wait to be a part of it.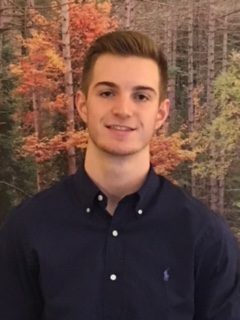 Romain Amrani
My name is Romain Amrani. I am majoring in Pre-Med at Raritan Valley Community College. The main goal in my career is to practice medicine as I have a strong desire to help others. The ability to help a patient with a dire issue recover and grow stronger is astonishing to me and gives me the drive to become a physician. I hope to become a surgeon where I feel I can have the most impact on my patients, although I am open to other medical specialties.
My hobbies include spending time with my friends and family. My interests include anything adventurous. I am a big car enthusiast and motorcycle enthusiast. I am very competitive, so I love playing any sports or games with my friends. When I find time, I love the outdoors as I enjoy skiing in the winter, along with swimming, jogging, and hiking during the summer.
I see this mentorship as a great opportunity. I love experiencing new things and putting myself in positions that force me to grow. I deeply understand the importance of a mentor and appreciate the amount of help it can give to the right person in accelerating their career. As a Pre-Med student, I am focusing my extracurricular activities, and would greatly benefit from the insights and expertise of a Sanofi professional/mentor. Based on what this program has to offer, I hope to work on developing a strategy which helps with managing time or learn skills such as prioritization, planning, or breaking up time towards my work. Moreover, I hope to gain strong new relationships, a great experience in my field of study, and to simply strengthen my functional skills in the workplace. I wish to reinforce my interviewing skills as well.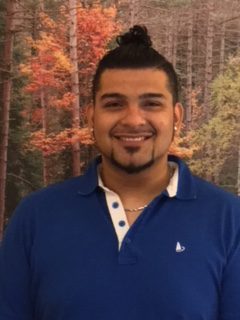 Kevin Asiain
My name is Kevin Asiain. I am currently at Raritan Valley Community College double majoring in Communications and Theater. I am a first generation college student. I was born in Mexico, and when I was 3, my parents moved to NJ where I have been back and forth, so I have lived in both places throughout my life. I am an active student leader on campus, Vice-President of Orgullo Latino Club for the '17-'18 term, Co-Chairman of the Game Room Improvement Association, Liaison of the RVCC Theater Department and most recently, I was elected Student Government Association President for the upcoming '18-'19 academic term. Outside of school I practice various sports recreationally, including soccer, basketball, tennis, pool and table tennis. I also enjoy singing, dancing, and performing in theatrical productions. Once I finalize my academic preparation, I would like to move to the city and pursue a career in media production.
I feel incredibly fortunate and grateful to be selected to be a mentee for the Sanofi Corporate Mentor Program at RVCC. I am looking forward to further develop my academic and social skills through the mentoring program and learn as much as I can from my mentor to be able to pay it forward for future aspiring student leaders.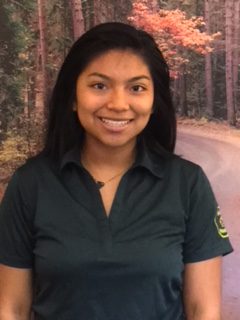 Johanna Sailema
My name is Johanna Sailema but everyone usually calls me by my nickname (JoJo). I am a first-generation student studying at Raritan Valley Community college as a Pre-Med major. My childhood has pushed me to take advantage and go for any and every opportunity that has been presented to me. While in school, I watched my parents work seven days a week to provide for me and my siblings. They give me the strength I needed to overcome any barrier, and I always dedicate my academic achievements to their efforts. I wish to one day become a Pediatrician and impact the lives of children through medicine. Someday I will be the first in my family to graduate from medical school.
Also, I am a big environmentalist and enjoy spending my time outdoors either hiking, running, camping, or playing sports. I have been playing soccer for 5 years now, being active and connecting with nature is one of my passion. In 2016, I was selected to be an Intern for the Nature Conversancy which provided me with the opportunity to travel and live in Arizona. This opportunity included removing invasive species in Arizona which resulted in my newly discovered sense of peace and purpose. During my Internship, I worked on several different projects. While working on different projects, I got to see native animals. It was so exciting to see coyotes, javelins, jackrabbits, jaguars, and other native animals in person.
It has been an honor to be selected to be a mentee for the Sanofi Corporate Mentor program at RVCC.  I am looking forward to meeting and sharing all my passions and interest with my mentor. I am grateful to have a mentor that can guide me and help me master life skills. I believe in the hashtag "always working". I can't wait to work with my mentor who will help me become the best version of myself.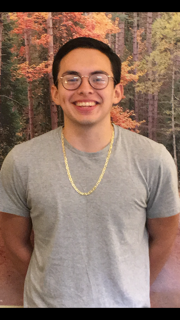 Pablo Portillo
Hi, my name is Pablo Portillo. I am a second-year student at Raritan Valley Community College, where I currently study Exercise Science with a concentration in Sports Management. When I graduate with my Associates degree, I plan on transferring to a four-year institution to continue my studies in Sports Management. I aspire to go to law school once I obtain my Bachelor's degree. I have a great interest in pursuing a career in sports law, and demonstrate to society how significant the career truly is.
I currently work at an ice cream shop, as well as serve as a soccer coach to young athletes. During my free time, I like to play soccer. My favorite team is Aston Villa Football Club. I also enjoy playing tennis. My favorite thing to do is nap in my hammock on a nice day.
I am very thankful to everyone involved in the RVCC/Sanofi Mentorship Program for giving me the opportunity to grow, not only as a scholar but as an individual. I come from a working-class family and am a first generation college student. My parents have worked endlessly to ensure that my brother and I do not endure their same struggles. I was raised to work hard and to never settle. College serves as a gateway for me to pay my parents back for everything that they have sacrificed. I will ensure that I do right by my parents, and serve as a role model for my younger brother.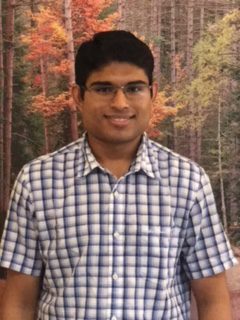 Jay Shah
My name is Jay. I, along with my family immigrated from India to the USA in 2009 and I have lived in many states. New Jersey is the fifth state that I am residing in. I am currently enrolled in General Business Option in Business Administration, Associate of Science at RVCC.
Once I obtain my Associate's Degree, I am planning to transfer to Rutgers Business School. My main occupation interest is in Accounting. My main goal after acquiring Bachelor's Degree is to be an accountant working in a company, such as Certified Management Accountant (CMA). During my free time, I like to watch wrestling, news, and T.V shows as well as traveling and exercise. Also, like to spend time with friends and family.
By participating in this great program, I am looking forward to gain knowledge about the outside world specifically the business world from a professional experienced mentor and learning more about my mentor in terms of their experience in the business field and how we share relatable interests. I feel that by having this opportunity I would have a better understanding of where I'm currently at and where I'm going. Also, I would learn a lot from my mentor as I have never had a mentor up until now who will give me guidance through my career path.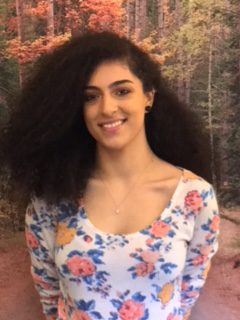 Jen Saad
My name is Jan (I go by Jen) Saad and I am business student at RVCC. My ultimate goal is to be my own boss one day and that is why I want to be an entrepreneur. I work here on campus in the FYE office which has given me the chance to meet great, supportive individuals, staff and students alike. I have been attending RVCC for the past year and I have already become more outgoing and confident. Seeing the growth in myself so far has been incredible and I am so grateful for every opportunity this college has given me.
I love outdoor activities such as, hiking, biking, camping, sightseeing, and climbing. I find solace in the gym, especially when I am stressed. Honesty is very important to me as well as finding the humor in every situation. While I have become much more outgoing, I still enjoy spending time alone in thought. I enjoy listening to music and hanging out with good friends.
I am so thankful for the chance to be a part of this program. I am excited to develop invaluable skills and learn from a mentor. Opportunities like these are few and rare, I am honored to have been chosen.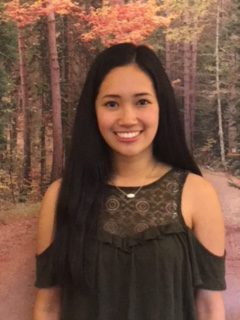 Maxine Opida
My name is Maxine Opida. I am a Business Administration major here at Raritan Valley Community College. My career goal is to work for non-profit organizations and eventually become an executive director of an NPO. My plan for this upcoming year at Raritan Valley is to finish out my last year and graduate in the spring, with hopes of transferring to Rutgers Business School – New Brunswick next fall where I will major in Leadership and Management with a minor in Public Policy. I would also like to pursue a Master's degree in Public Administration. What led me to this career choice was a desire to combine my passion for community activism and volunteer work with strong business and leadership skills. I have always wanted to pursue a meaningful career that leaves a positive impact on the world around us. Off campus I can be found volunteering for various causes such as working in my church community, a political campaign, and a non-profit organization that supports my local library. My personal interests and hobbies include reading, watching movies, listening to music, exercising, and running. I also love to cook and bake. What I am looking most forward to in being part of this exciting partnership between Raritan Valley and Sanofi is the valuable experience that I will gain in my career field. Sanofi's commitment to Corporate Social Responsibility is one of the best in their industry so I am thrilled to see what I can learn from their CSR team and Sanofi Pharmaceuticals as a whole. Moreover, I look forward to gaining exposure to corporate culture even before obtaining my bachelor's degree, and that I will be able to carry over this experience to future endeavors.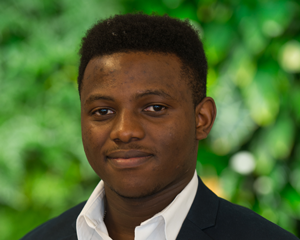 Kuziva Shoko
I was born in a family of eight including both parents. I am the youngest and only boy. I was raised in a small city called Mutare in Zimbabwe, here I attended Hillcrest schools at both primary and secondary level. I graduated in the fall of 2016 with focus with biology, chemistry, and geography. I participated heavily in extracurricular activities such as cricket, rugby, field hockey, first aid, Crestcan (a cancer support group) and Interact. After graduating, I decided to move to the U.S for college/ university, leading to me enrolling at Raritan Valley Community College where I am m currently pursuing an degree in Engineering with a focus on Packaging and automotive technology. I hope one day to be a world-class Engineer.
My father ran his own trucking company leading to my love for everything and anything with an engine and wheels. My hobbies include; working on cars, playing rugby, listening to music, meeting new people, and going out with friends. I also fancy traveling and was blessed and fortunate enough to have traveled to over 9 countries. I would also say I find my strength in communication and creating timeless bonds with people.
Coming from a country where programs such as this mentor program were non-existent, I was over joyed to have been accepted.  What I look forward to most about this program is the ability to work alongside my mentor to help me develop professionally through experiences like networking and job shadowing.  I am also looking forward to growing from this entire experience through the guidance and support of my mentor and fellow mentees. I would one day like to "pay it forward", I will use the connections and knowledge that I would have acquired here in the States to further aid in developing my Country of origin, and hopefully one day inspire the younger generations.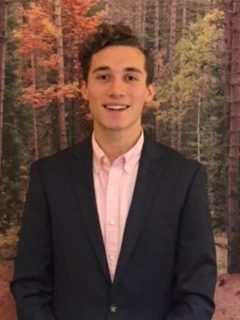 Andrew Beach
Hello, my name is Andrew Beach. I am currently studying management information systems at Raritan Valley Community College. My future plans and career goals include getting my bachelor's degree from Stevens or NJIT and possibly pursuing a CPA certification as well. Eventually I would like to start my own business.
What I am most excited for about the Sanofi mentorship program is the opportunity I have to learn from, and work alongside a professional in the business world. I am sure that this opportunity will give me invaluable experience in my future endeavors. I am honored to have been selected for this unique opportunity.
An interesting fact about me is that I grew up with six siblings! I loved having a big family and love it to this day! I am currently an uncle of 11 and number 12 is on the way! My hobbies include playing soccer and basketball with friends, carpentry, singing, and spending time with people! I love listening to music, and even trying to create my own! I love connecting with people and causing new connections amongst my friends by introducing them to each other. As I progress through college and even life beyond, I hope that my network of friends and relationships will continue to grow and flourish as it has in the past!
"Do I not destroy my enemies when I make them my friends?"
― Abraham Lincoln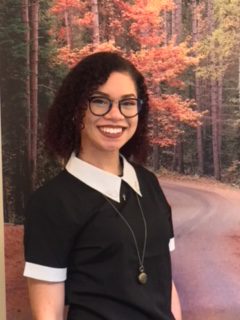 Alyssa Darden
My name is Alyssa and I'm a 19-year-old student with big dreams and goals for not only myself, but humanity as well. Although my major is Liberal Arts – Social Sciences, I know that I want to transfer and get a doctorate degree in psychology. With that degree, I hope to open my own practice to counsel kids and teens struggling with mental illness. Currently I am the VP of Scholarship and Service for RV's Phi Theta Kappa, the Head of Communications for To Write Love on Her Arms, and a member of Orgullo Latino.
Along with my interests in psychology and helping others, I have a passion for music and Broadway. Throughout high school, I was part of both the mixed and women's choir. During those years, I went on trips to shows with the group. It sparked my love for Broadway and appreciation for the emotion and storytelling through song. Even though I'm not in choir anymore, I'm constantly singing around the house.
While I have previously been a mentor, I have never been a mentee. I'm excited to experience what it's like on the other end, as well as work with an experienced professional that genuinely wants to see me improve as much as I do. I'm honored to have been chosen for such a selective program and look forward to improving my professional skills.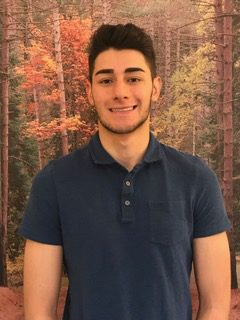 Juan Galindo
My name is Juan Galindo. I am currently a Computer Science Major in the Raritan Valley Community College, Honors Program. I am interested in one day becoming an officer in the military or a programmer in order to one day start and/or direct a technological company. Whether I choose to go into the military or work in the technology industry, I will do so with fullest intent to make a positive impact on the world, and the benefit of those around me.
When I am not working or studying, some of my hobbies include weight lifting and calisthenics, hiking, watching films, and learning ways to improve myself in every aspect and help those around me. I also enjoy hanging out with my friends. On occasion, I learn about scientific concepts and history as well.
I would like to sharpen every aspect of myself in order to be a better leader, friend, associate, and family member. One such way to help me become the best person I can be is through the Sanofi Corporate Mentorship Program. I look forward to meeting my mentor and learning from him/her!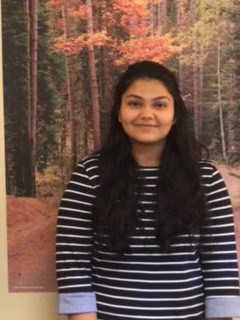 Sakshi Kulshrestha
My name is Sakshi Kulshrestha and I am currently a freshman at RVCC. I am working towards an Associate's degree in Business Administration. I was born in India and moved to America in the summer of 2016. I feel that I am an ambitious student who likes to participate in whatever I can. However, my priority is my education and maintaining a 4.0. I am a member of the Honors College, Phi Theta Kappa Honors Society, and Alpha Beta Gamma International Business Honor Society. On campus, I volunteer through Enactus and Rotaract. After getting my Associates, I really look forward to transferring to a business school to get my Bachelor's degree. From there on, I would like to start working in a well-known corporation and initiate preparation for a Master's degree alongside my job.
Outside of school, I like to help people in whatever ways I can. In India, I used to teach basic Math and English courses to kids from underprivileged families. Other interests and hobbies include dancing, travelling, listening to music, drawing, watching Shark Tank, romcoms, and Disney movies. I feel that I am an ambivert because as much as I like hanging out with my friends, I also like spending time alone. I also like asking many questions to understand what is being communicated on a deeper level instead of taking the information in as it is.
I am really looking forward to this Program and hope to grow personally and professionally. I hope that this Mentoring Program can assist me in exploring career opportunities that could be the best fit for me. I also hope that I could gain valuable skills that would help me to know more about the different areas of the corporate world before making a career decision.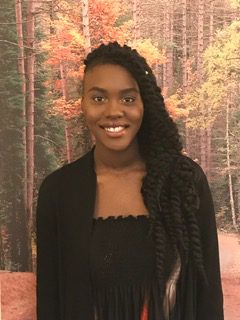 Aaliyah Williams
Hello, my name is Aaliyah Williams. I am currently studying Pre-Pharmacy at Raritan Valley Community College. In the future, I plan on becoming a Clinical Pharmacist in a hospital setting. Ultimately my goal is to significantly enhance the lives of those in my community through access to medicine. On campus, I am a member of the Honors College and Phi Theta Kappa Honors Society. On a weekly basis, I guide current as well as potential students through my roles as Student Ambassador and Student Tutor at the Academic Support Center. During my free time, I enjoy reading, traveling, color guard and spending quality time with friends and family. In September 2017, my family initially suggested that I enter the pharmaceutical industry and since then my interest has grown far beyond my initial expectations.
I am honored to be a part of the Sanofi Mentor Program for the 2018 - 2019 academic year. I look forward to gaining experience and knowledge through working professionals. I would like to develop the skills necessary to successfully build a career.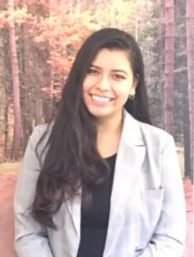 Valeria Gutierrez
My name is Valeria Gutierrez and I am a Biology student at Raritan Valley Community College. One of my biggest goals is to become a doctor and change as many people's lives as possible. When I was little, I had respiratory problems.  It was at that moment when I experienced first-hand the power and compassion of medicine. This is what inspired me to choose this wonderful career path.
Also, I love to volunteer at different events and I feel that I am helping others in some way. Currently, I am working at e.l.f. Cosmetics because I feel that makeup is an amazing way to express yourself and I love helping people to play with their own beauty.
I am really grateful and excited to be part of this amazing program where I will have the opportunity to have a mentor that will guide me through this stage with wise advice and kind support. I promise to work very hard alongside my mentor to accomplish great things!